I am taking full advantage of my summer. I do not have any classes this summer! I took a full course load last summer, therefore I haven't read anything but textbooks in around...2 years. So, here is my summer reading list:
Waiting to be Heard: A Memoir by Amanda Knox
The Missionary Position: Mother Teresa in Theory and Practice by Christopher Hitchens
Hitch-22: A Memoir by Christopher Hitchens
The Storyteller by Jodi Picoult
Letter to a Christian Nation by Sam Harris
Between the Lines by Jodi Picoult & Samantha Van Leer
The Moral Landscape by Sam Harris
Is Everyone Hanging Out Without Me? (And Other Concerns) By Mindy Kaling
Bossypants by Tina Fey
The Silver Linings Playbook by Matthew Quick
The Perks of Being a Wallflower by Stephen Chbosky
The Hunger Games by Suzanne Collins
Stories I Only Tell My Friends by Rob Lowe
Julie & Julia by Julie Powell
This should keep me fairly busy... right? haha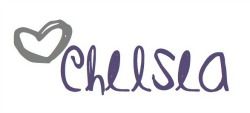 Meet this month's awesome sponsor!