I am slacking on taking pictures for my Friday Top 5 posts! Oopsies!
This week has been decent. I am finally feeling better, although still somewhat congested. Although, I woke up this AM at 4:30 and have been wide awake since. I am hoping for a good day at work!
I saw some tweets about a cool new app called "A Beautiful Mess". It costs 99 cents and it lets you edit pictures by adding cute doodles, words and arrows and such. Here are a couple I made this AM, although my creativity is somewhat lacking compared to some of the cute ones I saw on Pinterest:
Two. I am almost done with Amanda Knox's memoir. So good!! I will review it later next week.
Three. My May Glam Bag was AMAZING!! Tune in tomorrow for the reveal!
Four. Pretty nails...need I say more?
Five. 4.0! Granted I only took 2 classes last semester, I am still proud that I got two A's!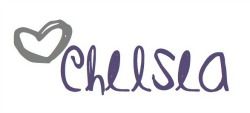 Meet this month's awesome sponsor!