I have to say, I am happy with Ipsy's Glam Bag every month, but this month is by far my favorite!! Look at all these goodies:
Ipsy's May theme was "Spring Fling", providing the subscriber with 5-6 samples.
I love this lotion. I might actually purchase the full-size bottle. It smells summery and sweet, leaving your skin with a beautiful shimmer. It will definitely be applied when I am not pasty pale.
Love the color! It's a color I would normally pick for myself.
Again, I love this roll-on perfume. It's very summery, a vanilla smell mixed with honey. I will definitely be using this!
Probably not a color I would normally pick, however I love nail polish and I love trying new colors!!
I was lucky enough to receive this AMAZING bonus item in my bag! Not everybody received it. It's a gorgeous sparkly eye shadow from Urban Decay. I love it and I can NOT wait to use it!!
I could take or leave this one. I am in need of new concealer, however I don't use it all that much. And I wasn't super impressed with Yaby in previous bags. However, I love this bag so much...I don't care!
Glam Bag Total Worth: $67.06
For more information Ipsy's Glam Bag, click here.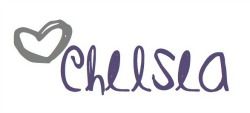 Meet this month's awesome sponsor!