After April's disappointing Pop-Sugar Box, I decided to try the Must-Have box ONE more time. And I am very happy I did! This month's box was SO MUCH better than the last one!!
Lots of awesome goodies!! Check it out:
Kooringal Giselle Mid Brim Hat
I'm not a huge hat person, however I do appreciate a cute sun hat! I have always wanted one. The hat is crushable and durable, making it easy to pack away for summer getaways! I am happy I got black, since my bathing suit is black!
Also included was a $30 gift card to Charm and Chain. I love jewelry, so I am excited to shop for something cute. It's an actual gift card too, no other purchase necessary or anything!
The Original Beauty Blender and Blender Cleanser
OMG. So excited!! I have seen the Beauty Blender all over the internet and have been wanting to try one! I was so happy to see it included! I have NO idea how to use it, but I have heard so many people LOVE it. The cleanser included is lavender scented and keeps your beauty blender fresh and clean!!
Pacifica Natural Color Quench Lip Tint
I love Pacifica products. I have received quite a few in my glam bags, so I was excited to receive a lip tint. The lip tint smells good too!
A yummy bag of sweet potato tortilla chips! Excited to munch on these later!
I am SO excited to make these this summer!! We are going up north this weekend so perhaps a few cocktails would be delicious?? The kit comes with salt. Yum. Just add some tequila and you're good to go!
Questions I Ask When I Want to Talk About Myself Deck by Mindy Kaling
Super cute cards with conversation starters. I haven't read them all yet, but I am sure they are hilarious. I love Mindy.
Total Value of items: $111.49
For more information on Pop*Sugar's Monthly Must Have Box, click here.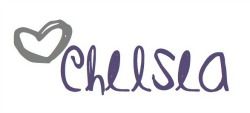 Linking Up:
Still Being Molly: Yolo Mondays; Peacoats & Plaid: The Collective ; Monday Mingling Blog Hop


Meet this month's awesome sponsor!