We just had a disaster drill at work, which everyone moans and groans about because it generally disrupts an already busy day and the disruption is "just a drill". But it's hard to remember that disasters happen EVERYDAY. For example, look at the destruction in Oklahoma yesterday. With that being sad...
Our thoughts are with you Oklahoma...sending lots of love.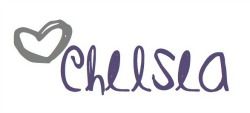 Meet this month's awesome sponsor!