So, my brother, dad and mom told me that I would love to watch "How I Met Your Mother", so I have embarked on a journey to watch all the episodes on Netflix. So far, they are right....I love it!!! It's likely going to take me all summer to watch, but there's no new shoes on anyways...only baseball!!
Bob and I are heading up north tomorrow. It's, of course, supposed to be cold. Why? Because I am going up north! Damn the bad, bad luck! Oh well, we are excited to get away.
Looks gross doesn't it? It's not going to warm up until Monday, and even then, not warm enough for beach time. At least, not where we are going!!
What are your plans for Memorial weekend?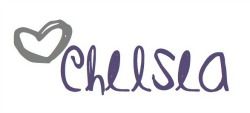 Meet this month's awesome sponsor!