Hooray, it's Friday!! Bob and I are heading up north! But first, here is my Friday Top 5!
One. We went to Chelsea's choir concert. They did great!!
Two. I had my first weekly wrap up on Sunday!
Three. We grilled out on Sunday and made chicken and steak kabobs. They were DELICIOUS!
Four. I received my May Pop*Sugar Box. I loved it!
Five. We are heading up to Lumbardo's on the Lake for the weekend!!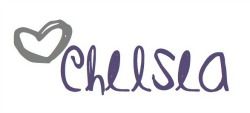 Meet this month's awesome sponsor!