Sunday, May 19, 2013: We had a nice relaxing Sunday. We spent the afternoon cleaning the house. I was able to go through some boxes and toss some crap that has been collecting dust in the dining room. Then our friend, Carlynn, came over so Bob could help her with some homework. This turned into us going to Kroger and buying some vittles to make kabobs on the grill. And they were DELICIOUS!!!!
Monday, May 20, 2013: I worked on Monday, however there extra people so I was sent home at 11 am. However, I stuck around and had lunch with a co-worker, then went to an ECG class that I will be teaching in the future. I wanted to see the master teach it, so I clocked back in at 2 pm and went to the class. I realized that while I am good at reading ECG's, it will take some time for me to be comfortable teaching it!
Tuesday, May 21, 2013: I was only scheduled to work 7a-1p so that I could attend Chelsea's choir concert. Luckily, I was called off! So, I got to sleep in and lounge around the house for the day. Then Bob and I attended Chelsea's concert. It was great! Here are some pictures:
Wednesday, May 22, 2013: Worked all day. Whoohoo!
Thursday, May 23, 2013: I had a class in the AM, which was supposed to go until 4pm, however I was the ONLY one who showed up sooooo I was done by noon. I came home and napped since it was raining and crappy out. That night Bob and I went to my friend Stefanie's house for dinner (steaks! YUM!) She is a photographer (she took my wedding and engagement pictures!) so she was teaching me how to use my DSLR camera. Also, she belongs to a photography club that meets the first Tuesday every month sooooo I may join in!
Friday, May 23, 2013 and Saturday, May 24, 2013: Bob and I woke up at 6 am to make the trek "up north" to Oscoda, MI. We stayed at Lumbardo's on the Lake. The cabins were awesome and right on Lake Huron! If only the weather had been better. Oh well. We picked Bryson up that afternoon since he lives about 15 minutes from there. We had a great weekend! Tune in tomorrow for pictures!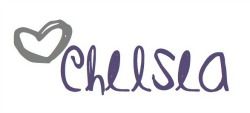 Meet this month's awesome sponsor!