Hi friends!! A couple of announcements...
First, I decided to re-vamp my ad spots and add them back. I initially decided I didn't have time to keep up this summer, however, I think as long as I keep the number of ads I accept at a time down, I should be able to keep up. So, please head over to my sponsor page and chose an ad spot!! The prices range from $10 to free! Bob was recently laid off again, so all the money made either goes into blog projects or gets put into a savings account. Thanks for the love and support this past year!!
Moving on...
One of my favorite parts of blogging is finding new places to shop, especially places that offer plus sized clothing for curvy girls such as myself. Through blogging, I was introduced to Shabby Apple. A site that I absolutely love. Here are some of my favorite looks from a few of their collections:
Two. Gondola Kelly green top with navy striped skirt
Cute, right??! Well, as a special treat for my blog readers, Shabby Apple is offering one of you a $50 Gift Card!!! Enter below!
Shabby Apple is an online dress boutique that specializes in vintage and retro dresses. Click Here: vintage dresses to see our selection!
a Rafflecopter giveaway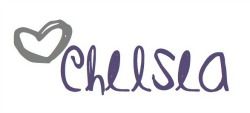 Meet this month's awesome sponsor!