One. I love this picture of my husband and my doggie...don't you?
Two. I started my new job this week! Only one shift left in charge (tomorrow).
Three. McDonalds has a Detroit Tigers M&M McFlurry. AWESOME!
Four. Tradesy, similar to Poshmark...selling some shiz!
Five. I flew a kite for the first time. Wee!!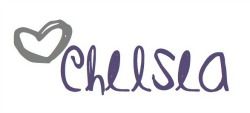 Meet this month's awesome sponsor!