If I am being honest, I really do not have anything interesting to say. I am running out of topics...probably due to my posting everyday. Would it be wrong to call it quits on my "year of blogging" 28 days early?
This doesn't mean I will stop blogging. It just means I will stop posting daily and only post when I have something meaningful or interesting to share. After 337 straight days of writing on Big, Beautiful & Broke I find that I am becoming uninteresting and monotonous. Maybe a year was way too long.
Anyways, I did find a recipe that I want to try...soon! It looks delicious. Here it is: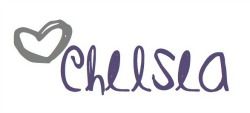 Meet this month's awesome sponsor!