Hi Friends! I hope everyone had a great Memorial Day Weekend! I have a treat for you today, James is visiting from Daddy Space! Please check him out and say hello!
****
Hello my name is James I'm daddy to three amazing children Charlie who is three, Harry who is two and Olivia who is just 6 Months old (
See the family
) . I blog over at
Daddy Space
, I have been blogging for about 8 Months on and off and find it a great way to express myself. I'm thrilled to have been given the chance to guest post for Chelsea.
I would like to write about the my favorite things to aimlessly buy at the supermarket for no reason other than you feel compelled too. You know what I mean just that bottle of coke or that sandwich you'd otherwise on any other day never buy. However your in a supermarket and you get this urge to spend, well I do anyway.
It's something about how they aim products at us and how we just get suckered in by them, i'll make a list of products I do this with and see if you agree.
1 Bottle of fizzy drink.
2 Sandwich.
3 Magazines I just will never have time to read.
4 Stationary.
5 Local history books.
6 Box of 12 dougnuts.
7 Cheap DVD's that you never watch.
8 Clip on to keyring torches.
9 Share bag of crisps that you know you ain't sharing.
10 Chocolate bars.
11. Bedding plants in store !
12. Bag for life you buy every other time you forget it!
Well I'm sure the list is endless but the point is that these things are all cheaply produced and we spend millions on them needlessly.
Thanks for reading
Follow me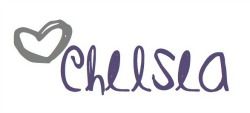 Linking Up: GFC Blog Hop ; Nice to Meet You Blog Hop


Meet this month's awesome sponsor!