Okay, it is time again for my monthly goals and wish-list! To read my very first goals and wish-list post, click here.
I have learned that I really suck at monthly goals. Oui. Here were the goals for May:
I did NOT succeed. Zero craft tutorials, no blog and no gym. I did save $50 thanks to selling my old clothes on Poshmark. Fail.
Okay, here are my June goals:
Fashion posts...I need to get on this. I always say I am going to do it, then I don't. Mostly I am embarrassed to take pictures of myself. Also, I want to do a craft tutorial, just need to find one to do!!
Saving money isn't that bad, especially since I am selling fool on Poshmark. And the gym. I am running out of excuses. I am now a Monday-Friday, 8-4:30 worker so I can go before or after work. I need to!
I am determined to get something on my wish-list this month. Here's hoping!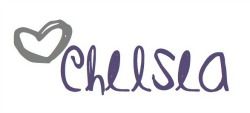 Meet this month's awesome sponsor!