So, I finally signed up for Mint.com after it was recommended to me by several bloggers. It's a very neat way to see how much you are spending and where, as well as set financial goals for yourself.
Although, seeing how much we are spending and where the money was going, was definitely an eye opening experience. How is it that after almost a year of trying to budget, we are still in the same shape? I started this blog as an outlet from my stressful like of being fat and broke, yet I have made no strides in either department.
Epic. Fail.
So, where are we spending money? Mostly on food. Whether it be eating out or grocery shopping. See, we find recipes we want to try and then go buy groceries. We don't buy groceries in "bulk" loads, like we probably should. Visiting the store to buy groceries multiple times a week definitely adds up the spending.
Then we eat out. After work and school, who wants to cook? Plus, I HATE cleaning the kitchen. It never fails, after we cook the kitchen ends up being a disaster and I definitely don't feel like cleaning. Ugh.
Our savings account has been a roller coaster. Sometimes it has $1000, sometimes it has $5. I can't seem to keep funds in there for very long. Bob's dream job teaching hasn't turned out the way we had hoped. Instead, the school is very unorganized and can't seem to find students for him to teach. So, alas, we are again a one income household.
Which. is. so. frustrating.
Budgeting has never been my forte. I am wondering if it ever will be?
Anyways, if you are seeing a lot of sponsored posts, it's not that I have "sold out", it's that the small amount I do make from those posts, are all being shucked into a savings account that I do not have a debit or ATM card to. So that I can actually save money. So sorry for the sponsored posts, but I am a broke bitch.
I also cancelled my Pop*Sugar Must Have Boxes (which I planned on anyways) and my Glossybox subscription. Now, $25 from every check is being deposited into the savings account, rather than towards subscriptions. I will have the last Glossybox reveal sometime this week!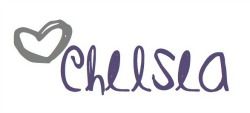 Meet this month's awesome sponsor!