Okay, so it is kind of early to start thinking about goals for next summer and generally "yearly" goals are made in January as New Years Resolutions, however, I have some goals in mind and I want to document them to see if I meet these goals.
Goal #1:
Run in a 5k next summer (2014)
My brother and parents are also going to train and run with me. I wonder if I will inspire Bob to do the same??
Goal #2:
Deposit $25 from each paycheck into my "untouchable" savings account, which means I will have at least $600 in there. Not a ton, but a good start for someone who sucks at budgeting.
Okay, so, only two goals so far, but good ones I think! Now that 12 hour shifts are behind me, I am done with excuses. I want to go to the gym every morning before work and then hopefully go for walks after dinner with Bob and the dog each night. Just need to get started. Motivating words are welcome!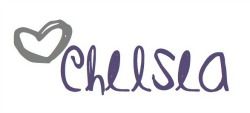 Meet this month's awesome sponsor!