Happy Friday everyone!!
My brain is fried. I started my new job this week, so this has been my first week working Monday through Friday. I am getting lots of information everyday and it's exhausting me!! I love it so far. However, I haven't had time to make a top 5! yikes!!
Anyways, there is a new trend in Michigan. Everyone is moving to Florida. What the hell? Two of my co-workers have fled to Florida. My hairdresser is moving to Miami. And one of my BFF's from high school is moving to Florida. What the crap?
A devastating blow in any girl's life is having her hairdresser move away. This came right after finding out my friend was moving.
My two best buds from high school, Sheri and Bryan. Bryan is moving to Florida. Although sad, he will only be two hours away from where my aunt lives. So, at least I will have some places to stay!!
Okay, time to go get the kids and have dinner!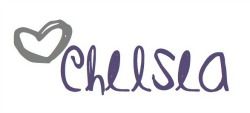 Meet this month's awesome sponsor!