Focus. It's the weekend!!! Woohoo!!
So, every summer when there are no new shows on and I have down time I find shows on Netflix to watch. Therefore, I have been watching How I Met Your Mother. I am currently in the middle of season 4...and I love it!! How could I have NOT watched this show before?!
Barney is my favorite. For sure. Marshall follows in a close second. Mostly because he sings what he does and I do the same. Kindred spirits? Yes, I agree.
Anyways, the family is heading up north today. Have a great weekend!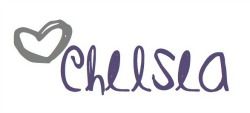 Meet this month's awesome sponsor!