It's official. I feel older. Guess what happened approximately 10 years ago? I graduated high school.
Seriously? Where have these last 10 years gone?! There has been ups...there have been downs...there has been rock bottom. I feel like I have some a long way though between 18 and 28. I graduated from college with an associates degree in nursing and a bachelor's degree. I got married. I bought a house.
So, it's 2013. But what was happening back in 2003, when I graduated high school?? Let's take a look, shall we?
Americans rename "French Fries" to "Freedom Fries" in protest to France's stand on Iraq. (That lasted a long time, right? Who really calls them "freedom fries"? Or who ever did??)
Voters recall Governor Gray Davis from office and elect
Arnold Schwarzenegger
to succeed him.
The ABC's 20/20 airs the controversial Granada Television documentary Living with Michael Jackson.
Apple launches Itunes which becomes a major success selling 10 million songs within 4 months of launch.
A white tiger attacks Roy Horn of the duo "Siegfried & Roy" leaving him partially paralyzed.
The
WHO
issues a global alert on
SARS
.
Famous Pop Culture Quotes:
"Where do buffalo wings come from? Chickens or buffaloes?"
-Jessica Simpson, on her Newlyweds reality show.
"He's just not that into you."
-Jack Berger, Sex In The City
Angelina Jolie kissed her brother, James Haven, rather passionately at the Oscars. James claimed it was a quick peck, just caught at the wrong second.
Paris Hilton's sex tape, with then-boyfriend Rick Salomon, One Night In Paris, was released.
New York Times reporter Jayson Blair resigned after being confronted with evidence of fabricating quotes and details in at least 36 articles.
Natalie Maines, lead singer for the Dixie Chicks, told a London crowd that "we'
re ashamed that the President of the United States is From Texas."
Conservative talk show host Rush Limbaugh entered rehab for addiction to prescription drugs oxycodone and hydrocodone. This may have led to his hearing loss. (the radio talk show host is essentially deaf)
The Lord of the Rings: The Return of the King

Finding Nemo

The Matrix Reloaded

Pirates of the Caribbean: The Curse of the Black Pearl

Bruce Almighty

The Last Samurai

Terminator 3: Rise of the Machines

The Matrix Revolutions

X2: X-Men United

Bad Boys II

Lost in Translation
And who could forget 50 cent??
Yep. I feel old...this all stemmed while listening to Green Day's "Good Riddance", as this was my class song. Oui.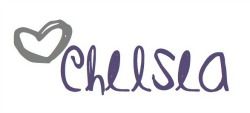 Meet this month's awesome sponsor!