I hope everyone is having a great week! Here's my top five for the week:
1. I received my June glam bag...it's full of awesome goodies! I will share sometime this weekend!
2. My husband is an amazing cook! We had BBQ chicken and some corn on the cob this week...ermagerd, it was delicious!
3. My favorite boy band when I was 13 was the UK sensation 5ive. They recently announced a reunion...wee! And the official 5ive twitter is now following me! Now, I realize they likely follow all their followers, and that it's not the band members themselves but...I was still excited.
4. I love Sudoko. I like to do a couple puzzles before bed.
5. As always, my cats are adorbs.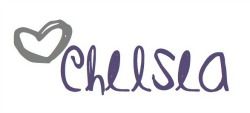 Meet this month's awesome sponsor!