I know this is a little late but here is my May Glossybox reveal!! Unfortunately, this is my last Glossybox for awhile due to finances. I will miss it though!
1. Epionce: Intense Defense Anti-Aging Repear Serum 4 mL Sample
A multivitamin cream for your skin. I haven't used it yet, but smells good.
$136.00 for a 30mL bottle.
2. Etre Belle: Collagen & Aloe Vera Hydro Mask
I haven't used this yet either, but I am excited to try this mask. It says to use just before bedtime to reap optimum benefits. I'm waiting for when my skin is dried out from being in the sun!!
3. Nicka New York Absolute! Perfume Stick in Very Chelsey
I have never used solid perfume before, but I love it!! It smells good, and lasts for a long time. I love it!
$14.99 for full size, which is what I received in the box.
4. European Wax Center (2 out of 3 packets)
I received "The Exfoliate" ($38/2oz) and "Slow It Body Wash" ($20/8oz), both 4 mL packets
5. Sebastian Professional Volupt Spray
I love Sebastian products!! Especially volume building gels. This products works great!! I wish I had the full size!! To use: Shake well to activate and spray on damp hair.
Sample worth: $8 (at Ulta)
6. Xtreme Lashes Long Lasting Eye Pencil and sharpener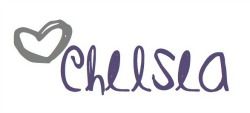 Meet this month's awesome sponsor!