Back in April or May I read some reviews on blogs about a subscription service called "RocksBox". RocksBox is a jewelry subscription in which you pay $19 a month and you receive 3 high end pieces of jewelry to wear for three months. As a member you can either buy one or all of the pieces of jewelry for a discounted price OR you can send them back and receive three more pieces to buy. It is like "Bag, Borrow or Steal" I think, wear you can rent purses...except you are renting jewelry.
So, this intrigued me and I figured it was worth a try just for fun. Well, I have to say every person who wrote a review received BEAUTIFUL jewelry.
I did not.
Let's take a look. First we will talk about the ONLY piece that I liked. The purple necklace.
"Druzy By the Yard" Necklace in Amethyst by Dara Ettinger
As a member, this necklace can be purchased for $124.80...uhm, I liked this necklace but I would NEVER pay $124.80 for it. I wore it one time, out to dinner. The necklace is around 20" long. I found I was afraid I would break it, a fear likely that came about because I in no way would like to pay that much money for this necklace.
Next, is the Coral Pave Earrings with french hook by Urban Gem
Members can purchase these earrings for $52.00
Okay, these earrings are semi-cute. I like the color but overall, the cluster balls aren't really my style at all. So all in all, not a fan. Definitely not for $52.
Okay, and last but not least...Glass Cocktail ring in Blue by Made.
Members can purchase this for $40.00
Now, this ring is okay. The color is pretty, however the ring is supposed to adjustable however I could barely bend the metal...and I didn't want to break it. Plus the ring is HUGE. I like big cocktail looking rings...but not necessarily THIS big.
All in all, I wasn't super pleased with this box. I mean, would I find places to incorporate the pieces? Probably...but I am returning all 3 pieces.
RocksBox sends you an envelope with return postage included to send the box back. Any items you want to purchase, you keep and an invoice is sent. Any items you don't want to buy, you send back and receive 3 new pieces in a few days.
That is what I'm doing!! Here is hoping the next 3 tickle my fancy.
Have you tried RocksBox? What did you think?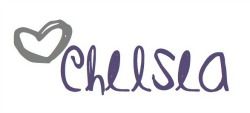 Meet this month's awesome sponsor!