I'm still chillin' on the lake so Areeba is going to take over the blog today! Enjoy!!
Hi, I'm Areeba from
Aree With Umbrella
. It's a pleasure to guest post on Chelsea's blog. I was thinking on a unique topic and I thought I'm not going to make a difference by posting this year's fashion trend or "Gosh Kim Kardashian gave birth to a baby girl!". But I'm glad I came up with something much better.
"Nice post, wanna follow each other?"
The biggest blogging pet peeve at the moment. Now it's an official appeal not to do this anymore. I had planned to create a hashtag of #NoMoreNicePosts but of course I didn't.
If you haven't experienced this,
ARE YOU NEW HERE?
You write about your bad-day post and end up getting comments like "Sweety, nice post. Wanna follow each other?" It will surely be a cardiac arrest, what was the nice part?
Yesterday I had conversation with another blogger fellow on this topic and she said someone commented something like this on her bad day post and she was like, "I'm going to scratch her face."
Maybe it's a blogging manner or something. But be sure to respect the content above. I wrote a post about my jinxed Monday and ended up with a comment " Hi, such fun post and photos, want to follow each other?" I was going to bang my head to the pillow wall. I was confused that where did she find fun?
I'm going to do this if I ever found her who commented this thing on my blog!
It's not like we all don't want to meet new people or make new friends. But it all should be in a good and positive way. You will gain fake followers and not readers through this. Be polite and nice in the blogsphere.
Thank you.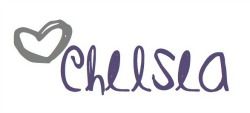 Meet this month's awesome sponsor!