After I went up north this past weekend and saw pictures of myself in my bathing suit...I cried.
I look awful. I feel unhealthy.
So, my family feeling my inner turmoil proposed some incentives. If I lose 100 pounds by July 1st, 2014 then my brother will buy me and my husband a trip to Florida, my parents will give me $500 spending money and my aunt will let us stay at her house for free and give me $200.
Nice, right? I would be crazy not to work my ass off to lose 100 lbs. So, here we go again. This time I took "before" pictures and did my measurements so that I can officially track my weight loss.
Don't I look super excited? Oh, yeah, the Tigers were losing to the Angels 10-2...not necessarily the weight loss pissing me off at this point! :)
Measurements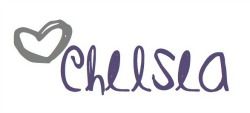 Meet this month's awesome sponsor!