Back in May I created a summer reading list. I have been kind of slacking, but here is where I am:
Waiting to be Heard: A Memoir by Amanda Knox
The Missionary Position: Mother Teresa in Theory and Practice by Christopher Hitchens
Hitch-22: A Memoir by Christopher Hitchens
The Storyteller by Jodi Picoult
Letter to a Christian Nation by Sam Harris
Between the Lines by Jodi Picoult & Samantha Van Leer
The Moral Landscape by Sam Harris
Is Everyone Hanging Out Without Me? (And Other Concerns) By Mindy Kaling
Bossypants by Tina Fey
The Silver Linings Playbook by Matthew Quick
The Perks of Being a Wallflower by Stephen Chbosky
The Hunger Games by Suzanne Collins
Stories I Only Tell My Friends by Rob Lowe
Julie & Julia by Julie Powell
Crossfire Series: Bared to You by Sylvia Day
Crossfire Series: Reflected in You by Sylvia Day
Crossfire Series: Entwined in You by Sylvia Day
I love, love, love memoirs, so anytime I come across one that might peak my interest I read it. The Amanda Knox memoir was very interesting. I liked hearing her story and following her through her tough journey within the legal system in Italy. I truly believe her story and have never believed that she killed her room-mate. Maybe I'm naive, but her story is interesting and I highly recommend reading it.
Next I attempted to read "The Missionary Position:..." by Christopher Hitchens. Now, if you have ever
listened to Hitch speak, you'll know that is one
eloquent mother-f-er. His writing is the same way. Big-ish words...kind of lost me quick. I haven't completely written this book off because I want to read about what society doesn't know about Mother Theresa (I love a good scandal.) Anyways, I will come back to this book later.
Then we come to the Crossfire Series by Sylvia Day. This series was recommended to me by a friend of mine, who knew that I loved the 50 Shades of Grey series. Crossfire is just as addicting, reigning you right into the lives of Gideon and Eva. The writing wasn't great in 50 Shades, and the same goes for the Crossfire series. I do appreciate that behind the smut and sex scenes, there is a story of two troubled souls who find love within one another. I am just starting the 3rd book and I will say I am sick of reading about how hot Gideon is and how obsessed they are with having sex with one another. Despite this, I am addicted and can't stop reading.
What books are you reading??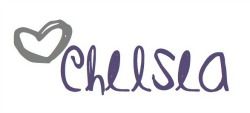 Meet this month's awesome sponsor!