I spent the weekend with my family up north (that's what we say in Michigan...we're going up north! Our cabin is hardly north, it's mostly west. Anyways...) It was so much fun! It was nice to get away for a couple of days and to spend time with my mom's side of the family. As you can see from the pictures, we had quite a crew up there!
Anyways, I'm done with the posting every day. From here on out, I will only post when I have something interesting to say.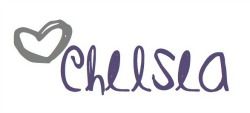 Meet this month's awesome sponsor!