As I continue on my weight loss journey, I find myself exploring Pinterest and other sites for fitness tips and tricks. I used to work out all the time but for the past 3 years I have really not been a gym rat like I used to be. One of my goals and something on my bucket list is to run a 5K. So, I have been trying to find ways to keep track of my runs and progress. Here's a list of some good iPhone apps to help you on your journey:
One. Nike+ Running
Cost: Free
About:
Map your route and track your mileage, pace, and calories burned. It saves the data from all your runs so you can look back over the past month (or even years) and see your progress. If you're connected to Facebook, you can post the start of your run and hear "cheers" every time someone likes or comments on your post. Choose running playlists that are already on your phone, and just tap the arrow on the easy-to-read screen to skip tracks. For even more motivation, you can set goals and challenge yourself to run farther, faster, or longer than your previous run.
Two. Map My Run
Cost: Free
About:
Track your distance, pace, and calories burned, as well as your route — you can even plan one out online to use on your phone. A neat feature is that you can set a goal such as to run at a certain pace and you'll hear voice announcements to help you stay on track like, "below target pace, speed up!" You can also connect with a heart rate monitor to track your beats per minute, and this app also acts as a food journal to keep track of your calorie intake. Connect to Facebook or Twitter and you can use your friends to help you stay motivated.
Three. Get Running: Couch to 5K
Cost: $2.99
About: This app follows the Couch to 5K program, to help walkers (like me) transition into runners. This app talks you through a 9 week training plan. Once you complete the plan, you should be ready to run a 5k. Each day the app talks you through your work-out including a warm-up and cool-down. The app tells you how many times you will run during the work-out. Unlike other apps, you have to close out to get to your music. I still like this app though because it coaches you from walking to running. App is also available for Android.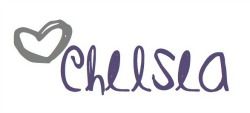 Meet this month's awesome sponsor!