Back in April or May I read some reviews on blogs about a subscription service called "RocksBox".
RocksBox
is a jewelry subscription in which you pay $19 a month and you receive 3 high end pieces of jewelry to wear for three months. As a member you can either buy one or all of the pieces of jewelry for a discounted price OR you can send them back and receive three more pieces to buy. It is like "Bag, Borrow or Steal" I think, wear you can rent purses...except you are renting jewelry.
RocksBox sends you an envelope with return postage included to send the box back. Any items you want to purchase, you keep and an invoice is sent. Any items you don't want to buy, you send back and receive 3 new pieces in a few days.
So, this is the second RocksBox I received. You can see the first box here.
I will say that this box was better than the second. However, I'm still not super happy with it. Here are each of the pieces:
Petra Earrings in Orchid/Tangerine by Loren Hope
Not a fan of these earrings. The colors are pretty but these really aren't my style. Definitely not worth $50.
Bloom Disc Drop Earrings in Coral by Gorjana
These are more my style. More dainty. Love the color and the simple design. I wouldn't pay $52 for them, but they are cute and worth wearing a couple times!
Light as a Feather Necklace in Rose Gold by Urban Gem
I liked this necklace, it was cute and simple. I prefer silver to gold, however I did like this necklace. I wore it twice. My only complaint is that I wish it had more length for my fat neck.
So, I am sending this box back and I am going to try ONE more box to see if they continue to improve. After you try each box you fill out a little survey saying what you liked and didn't like. Here's hoping the next one is good or I am canceling!
Have you tried RocksBox? What do you think?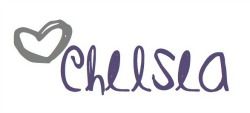 Meet this month's awesome sponsor!