Recently I was contacted by a rep from Diamond Candles to review a candle. I can't lie, I was THRILLED! A Diamond Candle has been on my wish list for months, so I was excited that I was able to try the company out.
In every Diamond Candle you receive a ring. The ring ranges in value from $10-$5,000 and comes in popular sizes. I have read it takes about 15 hours of burning to get down far enough to get the ring out. The value of the ring isn't immediately known, but these steps can help you estimate:
1. If the ring has '14k' or similar information imprinted on the inside of the band than you have a ring that is worth $100+. We advise that you take it to a jeweler to get a verbal estimate to see if it is worth $100's or $1,000's.
2. If the ring has 'Thailand' or something similar imprinted on the inside of the band it is most likely worth $100 or less.
3. Unmarked rings are likely to be toward the $10 range but could be valued up to $100.
I can't wait until I can see what ring I received!! I will definitely post about it when I find it.
I picked the scent "Cinnamon Tea". With the fall season falling upon us, I wanted a spicy scent. Cinnamon always makes me think of fall for some reason. The scent is beautiful and fills my entire house.
As you can above, there is a little circle that tells you approximately where the package is that contains your ring. This page on the Diamond Candles website shows how to fish your ring out of the wax.
Want to try out a Diamond Candle for yourself?? Then enter the giveaway below!!!
a Rafflecopter giveaway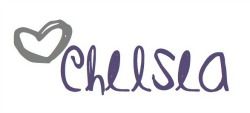 I received a complimentary Diamond Candle for this review and giveaway. All opinions are honest and are my own.